Listings in IT
Showing results 1 - 3 of 3
First Responder Discount
10%
Business Description
We are Web Tools Advanced Corporation–A faith-based Christian-owned and operated organization that specializes in web development, design, and digital marketing.
We appreciate you for your interest in doing business with us. We will treat your project with integrity and enthusiasm because your success is our success. We operate Web Tools Advanced Corporation from a Christian perspective and we utilize Biblical principles in every phase of your project's development, in our conduct, and in our business relationship with you both personally as out client, and corporately for the success of your company as a whole.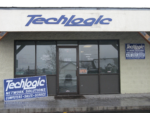 Business Description
Technology that just works!
Hands-On Technology Consultants with 18 years experience in helping businesses implement and use technology solutions and maximize value of IT investments
Proven ability to identify technology problems and recommend solutions to help businesses succeed with new technology and get the most out of existing infrastructures.
Our customer focused strategy helps us find the right solutions at the right price and avoid big technology mistakes.
Our expertise and firm commitment towards offering inventive and technically advanced solutions sets us apart from the rest!
A special message from us
"We are so thankful for your service to our country and its citizens"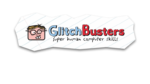 Veteran Discount
10% OFF labor
Business Description
Because computers suck sometimes.
We know that when your computer isn't working, life comes to a screeching, painful halt. To bring the joy back, we bring a unique, proactive approach to IT, whether at home or work, which makes problems few and far between, and computer repairs extra quick and painless.
Each day, business owners struggle with IT and are not sure who to call. Others "have a guy," but only get reactive service. They miss the opportunity to address future needs, scaling, growth, security, and future costs. Because of this, businesses are blind-sided by IT issues that could have been prevented. It's time to get in front of it. It's time to hire GlitchBusters to handle your IT.
A Message From Us:
Thank you for your service!