Listings in Antiques and Collectables
Showing results 1 - 3 of 3
A personalized message to our Heroes
Thank you for your service. Our prayers are with you.
First Responder Discount
10%
Special Veterans Day Discount
20%
Business Description
ABOUT US
Welcome to Flying Carpet of St.George
We just Opened our Saint George, Utah Store. We are the direct importer of fine handmade oriental rugs, kilims, pottery, handmade mosaic lamps and handmade gifts items from Turkey.
At Flying Carpet, we purchase one-of-a-kind handmade rugs directly from the villagers of Turkey. Our handmade rugs are high quality, collectible rugs from allover Turkey. We are the 4th generation rug merchant, importing and exporting handmade rugs and tapestries from around the world.
Each piece is individually selected. Our rugs are hand-knotted with hand-spun wool using the highest quality wool, silk and rich vegetable dyes in classic, decorative colors in artistic, geometric and historical designs.
4353754500
755 South Bluff Street
84790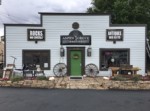 A personalized message to our Heroes
Thank you for your service to our country and its citizens
Business Description
Rocks, Crystals, Aspen Log Furniture, Reclaimed Wood Furniture, Antiques, Medical Kits and Supplies, Minerals, Gemstones.
First Responder Discount
n/a
Special Veterans Day Discount
15
Business Description
Rock House Records your one stop shopping experience. Vintage and new vinyl records, turn tables, T-shirts and much more.
A Personalized Message To Our Heroes:
We want to thank those who have served our country and those who are currently active duty.