Listings in Beverage
Showing results 1 – 2 of 2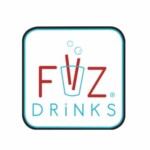 A personalized message to our Heroes:
Thank you for your sacrifice and service to our country.
Veteran Discount:
10% off for Veterans and Military
First Responder Discount:
10% off for first responders
Special Veterans Day Discount:
Coming Soon
Discount For SUPVETS Members:
Coming Soon
Business Description:
We strive to serve THE BEST specialty drinks around. We are constantly thinking up new combinations to put a fun and delicious modern twist on the old soda fountain shop. We are serious drink connoisseurs and want you to be happy with what we serve…so let us know how we can make our drinks better, customized to your liking, new concoctions you'd like to try, or an old favorite you would love to see again. Our cookies are simply the bomb and so are our cupcakes! We have so many flavors we could never list them all, as well as a line of custom hot chocolate and steamers. We know that good service and a delicious treat can just make a good day a GREAT one! We hope to see you soon…. :)~ FiiZ
categories
801-872-2761
45 W 400 N
84010
Veteran Discount:
$.50 off of Mix drink order
Business Description:
The Shack, located in the beautiful Kamas Valley, is sharing its warmth and aloha year round serving: mixed sodas, fruit infused waters, Hawaiian shave ice (May-Sept), sandwiches, desserts, and gourmet hot cocoa. Gluten-free available.
A special message from us
"We are so thankful for your service to our country and its citizens"