Listings in Beverage
Showing results 1 - 3 of 3
Veteran and Military Discount
$.50 off of Mix drink order
Business Description
The Shack, located in the beautiful Kamas Valley, is sharing its warmth and aloha year round serving: mixed sodas, fruit infused waters, Hawaiian shave ice (May-Sept), sandwiches, desserts, and gourmet hot cocoa. Gluten-free available.
A special message from us
"We are so thankful for your service to our country and its citizens"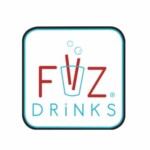 Veteran and Military Discount
10% off for Veterans and Military
First Responder Discount
10% off for first responders
Special Veterans Day Discount
Coming Soon
Discount For SUPVETS Members
Coming Soon
A personalized message to our Heroes
Thank you for your sacrifice and service to our country.
Business Description
We strive to serve THE BEST specialty drinks around. We are constantly thinking up new combinations to put a fun and delicious modern twist on the old soda fountain shop. We are serious drink connoisseurs and want you to be happy with what we serve…so let us know how we can make our drinks better, customized to your liking, new concoctions you'd like to try, or an old favorite you would love to see again. Our cookies are simply the bomb and so are our cupcakes! We have so many flavors we could never list them all, as well as a line of custom hot chocolate and steamers. We know that good service and a delicious treat can just make a good day a GREAT one! We hope to see you soon…. :)~ FiiZ
categories
801-872-2761
45 W 400 N
84010
Veteran and Military Discount
10% all locations
First Responder Discount
Verify in store
Business Description

Introducing FeelLove Coffee: Where Heavenly Aromas Meet Blissful Bites!


Indulge in a world of extraordinary flavors and unrivaled satisfaction with FeelLove Coffee, the ultimate destination for coffee enthusiasts and pastry lovers alike. Immerse yourself in an experience that transcends mere taste, awakening your senses to a symphony of rich aromas and exquisite delights.


Sip, savor, and let your taste buds dance as you take that very first sip of our meticulously crafted coffee. Every cup is an artful masterpiece, created with passion and precision by our master baristas who live and breathe the art of coffee-making. From the velvety smoothness of our lattes to the bold intensity of our espressos, each sip is a journey that transports you to the ethereal realms of coffee perfection.


But our wonders don't end with coffee alone. Brace yourself for an extraordinary ensemble of pastries that will captivate your palate. Freshly baked with love and expertise, our pastries are a harmony of textures and flavors, tempting you with every bite. Whether you crave a buttery croissant that delicately flakes upon touch or a luscious chocolate éclair that melts in your mouth, we've mastered the art of pastry-making to bring you sheer bliss in every morsel.


FeelLove Coffee is more than just a café; it's a sanctuary where coffee aficionados gather, where friendships are forged, and where unforgettable memories are made. Immerse yourself in the cozy ambiance, designed to envelop you in warmth and comfort, and let our friendly staff pamper you with unparalleled hospitality. Our commitment to exceptional service ensures that every visit is an experience to cherish.


So, come and experience the magic of FeelLove Coffee today. Discover the exquisite symphony of coffee and pastries that will ignite your senses and leave you craving for more. Embrace the moment, taste the love, and let our caffeinated wonders elevate your day to new heights. FeelLove Coffee, where coffee and pastries meet in perfect harmony.


Artisan Espresso and Coffee. Master blended teas. Parisian Pastries. Organic, vegan and gluten free drink and food options. Brunch (Vegan Options)


Text JOIN to +1-833-210-8774 to join our mailing list and receive exclusive deals and news!