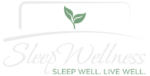 Veteran and Military Discount
Inquire within
Business Description
Generally speaking, people are starting to "wake up" to the fact that sleep is affecting our quality of life, for better or for worse. We talk to people everywhere we go who wish they were sleeping better, but never think much of what they can do to solve it.
At SleepWellness, we have a simple, three-fold philosophy:
People should sleep well. It makes for a better life.
Anyone can sleep better if they have the right tools, including an amazing bed.
Buying an amazing bed should be easy, educational, and enjoyable.
So, we have built a business around giving you an experience you won't find anywhere else—where you can learn more about great sleep and find a bed that will help you attain it. We know sleep, and we can help you and your family find better health through better sleep.
A special message from us
"We are so thankful for your service to our country and its citizens"