Listings in Apparel
Showing results 1 - 3 of 3
Veteran and Military Discount
10%
Business Description
About Us:
A Boutique for women whose lifestyles embrace originality and creativity.
A special message from us
"We are so thankful for your service to our country and its citizens"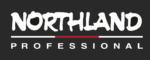 Veteran and Military Discount
10%
Business Description
About Us:
Moonstone is a trading Co. based in Midway, UT, inspire from the mountain of the south of Patagonia where the wind is rough, it can be freezing cold and it can rain for days to the Wasatch Valley with soaring peaks and beautiful valleys, this way we've found the perfect scenery to settle us and encourage our company
At Moonstone we believe in the magic of nature and the amazing ability to evoke feelings and sensations. The "outdoorsy spirit" is an expression or even an attitude that finds adventure in every opportunity.
With a firm basis on our strong tradition for quality with more 15 years in the outdoor Industry and 32 in retail in Argentina and Chile, we look for innovative and functionality brands with the latest technology so everyone can enjoy outdoors.
At Moonstone we bring an easy solution for your desire overseas import-export between U.S –South America and Europe.
Our mission is to approach brands that capture the very essence of the outdoor adventure,
We are the authorized dealers of Northland Professional, the Austrian outdoor brand in USA offering the highest quality apparel that exceeds the expectations of its customers, we distribute our products along USA reason to ensure more and more people can access and enjoy obtaining high quality garments.
A message from us:
"We are so thankful for your service to our country and its citizens"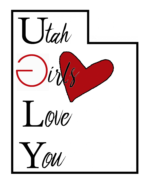 Business Description
We help Utah Single moms and families through education, outreach, and charity.
For many Utah families who live in poverty, government assistance isn't enough. We provide clothing, household goods, and education in order to bridge that gap and help people build a better life. Find out how you can help.
A special message from us
"We are so thankful for your service to our country and its citizens"