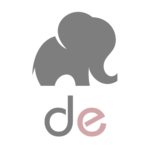 Veteran and Military Discount
$100 off doula services or doula training for military and their immediate family.
A personalized message to our Heroes
Nothing can make up for the time your family has lost together while you serve our country but if I can help you receive the support or training you are looking for at a little bit lower of a price I hope that helps.
Business Description
Birth, postpartum, sibling, adoption/surrogacy, and bereavement doula services. Childbirth and new parent education classes. Doula mentoring and training. Virtual services available.
435-709-2775
PO Box 734
84032