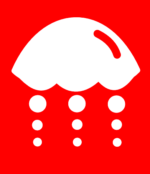 Veteran and Military Discount
Free consultation and 30% off any offer
First Responder Discount
Free consultation and 30% off any offer
Special Veterans Day Discount
United States
SUPVETS Members Discount Code
BRJlovesvets
A personalized message to our Heroes
We thank you and love you for all that you have done and continue to do for our country. We love giving back and want to give back more! Mention SUPVETS to anyone at Big Red Jelly and get all the discounts and free gifts we are waiting to give you.
Business Description
Big Red Jelly is the combination of world-class marketing tools and custom strategy, resulting in measurable success at an affordable price. Our combination of processes and tools guarantee results for more than half the price of what other agencies charge. That means whether you're looking for a new website, SEO to boost your website, online ads to drive leads, or social media to help convert we do it all.
8013761395
1500 Technology Way
84097