A personalized message to our Heroes:
Thank you for your service!
First Responder Discount:
10%
Business Description:
Perkins Bakery and Home-Style Meals – Breakfast – Lunch – Dinner
Business Description:
THINGS CHANGE. TRADITIONS LAST.
A history sweeter than pie.
Founded in 1958 as a single pancake house in Ohio, Perkins has transformed into the nation's leading family restaurant. And when we say that, we aren't joking. With nearly 300 company-owned and franchised locations in 32 states and two Canadian provinces, we're pretty proud of how far we've come.
Through the years, Perkins has remained true to its mission of providing guests with friendly service and classic comfort dishes at a great price. Sure, Perkins started with dozens of pancake and waffle options, but soon enough we grew to offer American staples like breakfast all day, hearty steak plates, juicy burgers, and a wide selection of handcrafted handhelds, soups, and salads. The most iconic piece of Perkins Bakery is, you guessed it, our pie.
Our in-store bakery offers a wide selection of fruit pies, cream pies, dreamy pies, along with scrumptious cookies, and our signature Mammoth Muffins®. Our goal has always been to leave guests feeling satisfied, which means we're always updating our menu with fresh, flavorful, and innovative items that take their place right next to our classic, beloved menu items. Some of our most iconic dishes have been on the menu for more than 30 years. Pretty sweet, huh?
At Perkins, we take great pride in our service, experience, and feeding folks what they like. It's the cornerstone of our company, and the thing that keeps us going after all these years.
928-763-1960
2250 AZ-95

86442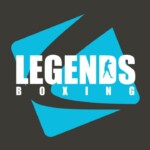 Veteran Discount:
Coming Soon
First Responder Discount:
Coming Soon
Special Veterans Day Discount:
Coming Soon
Discount For SUPVETS Members:
Coming Soon
Business Description:
Best Workout Ever: Scottsdale, Arizona Boxing Gym
When you think about boxing, what is the first thought that typically comes to mind?
Do you think about some of the all-time boxing greats, like 'Iron' Mike Tyson and 'Big' George Foreman? Or maybe you think about Hollywood's movie legends like Rocky Balboa and Apollo Creed. Whatever it is, if boxing for exercise doesn't come to mind, you're missing out.
It doesn't matter if you are the meanest and strongest bodybuilder on the block or if you are entirely new to the exciting world of fitness, boxing is an excellent way to exercise because it caters to all fitness levels, and will continuously challenge you to become the best version of yourself.
One of the oldest combat sports in the world, boxing, utilizes the entire body to incorporate punches, core strength, footwork, and head movement for offensive and defensive purposes. With consumers always aiming for the 'next best thing' to improve their overall health, it didn't take long for people to start noticing how incredibly fit boxers are.
Featuring powerful, sturdy legs, strong arms, and a perfectly sculpted waist – it's no wonder why more and more people are turning to boxing, as a means to get in shape.
With that in mind, if you are one of the many that dream of improving their lives for the better through an exceptional experience, look no further because Legends Boxing in Scottsdale, Arizona can help!
Your First Class
You finally did it: you made the first step in the right direction to take care of your overall wellbeing by signing up for the best boxing workout ever in Scottsdale, Arizona. If you're feeling a little nervous or even a bit anxious, then that is perfectly normal, as walking into any new workout class you are not familiar with can be a little intimidating. However, keep in mind that everyone had their 'first day' at one point or another, and these feelings of anxiety tend to dissipate as you step foot in the club.
What are the Benefits of Boxing? 
As we mentioned, boxing has a ton of benefits, which is why it has become increasingly popular over the years as one of the best ways to get in shape. Offering high-intensity interval training or HIIT style workouts to maximize your calorie burn efforts, it goes without saying that boxing is definitely an ideal way to improve one's overall health.
Some of the best benefits experienced in boxing include:
You will burn a ton of calories to fight stubborn fat to help trim your waist.
You will work out and strengthen every muscle in your body for a great full-body workout.
It can help to improve your mental state and better your mood.
It can promote heart health by providing great cardiovascular activity.
You will experience better balance and hand-eye coordination.
It can boost your endurance.
It can help to build strong bones and ligaments.
You will naturally improve your core stability and experience better posture.
It is an excellent way to relieve stress.
You will meet new like-minded friends.
Without a doubt, you will experience the most fun you have ever had coming from a workout class.
With all of these benefits listed, it's no wonder why boxing has changed and improved the lives of thousands. If you are looking to change up your dull workout routine and spice things up with an incredible workout, we recommend giving boxing a try!
Boxing helps you to sculpt every muscle in your body through total-body exercises in addition to burning tons of calories. It helps to improve mental and heart health and is backed by one of the most supportive communities to help keep you going strong on your fitness journey.
Want to experience the best workout of your life? Sign up for a class at Legends Boxing in Scottsdale, Arizona – you won't regret it!
6027674500
15681 N Hayden Rd #E114
Scottsdale, AZ 85260
85260
Business Description:
Welcome to Chase's Diner! 
You are in a one of a kind family owned restaurant. We strive to serve quality food at fair prices. We focus on bringing you true American Diner food with quality ingredients. Our expectations;
Quality without compromise. We take great pride in our food. We buy quality so you get quality. It might cost a little more, but we think you're worth it. Look for things like center cut hardwood smoked bacon, whole hog sausage, choice beef, home made desserts, & center cut pork chops.
Take good care of the customer and the people who serve them. We're proud of our team. Some of them have been here over 10 years, some 20 years. Skip's sister Becky has worked here from day one, and so has Andre. Andre's our main man, the guy who has our back. He thinks he's a Chase and we've never told him otherwise. Our daughters Jen, Jaime, and Chane (Andre's daughter), along with Taylor, complete our management team. Many of out staff have been here for years. They are all here to make your visit special, and if it's not, please let us know. We want everyone as happy as Frank, Louie, & Larry, our regulars who keep the counter standing. Thank you for stopping by.
We appreciate your business.
The Chases & our great Team
480-855-3663
2040 N Alma School Rd.


85224